About SEAAIR
---
In early September 2000, an international group of senior academics from the region met at the International Medical University in Kuala Lumpur to discuss the possibility of forming a regional association for institutional research. Since then, the SEAAIR had prospered to become one of the most influential AIR affiliated groups for institutional research professionals. For more detail, CLICK HERE
Announcements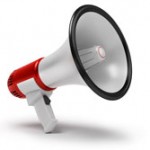 ---
SEAAIR 2015: The 15th Annual Conference, Vietnam

Please mark your calendar for the SEAAIR 2015 Conference (September 30 to October 2, 2015). This premier annual conference (Theme: Internationalization and Inclusivity of Higher Education in South East Asia: Perspectives, Practices and Pragmatics) will be held in Hanoi, Vietnam.

From networking with peers to presentation sessions by leading experts in the field, the annual conference is the must attend event for academics, educators, researchers and practitioners in higher education. For more information about this conference, please visit:

* Conference Website
* Important Dates and Conference Sub-themes.